TCM and Aussie Racing Cars feature at Highlands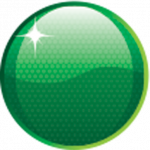 Ford Falcon XB driver Keith Kassulke proved the class of the Australian Touring Car Masters runners at the inaugural Highlands Festival of Speed.
The TCM guests were pitted against New Zealand's Central Muscle Car competitors across five non-points scoring races over the weekend.
The heavily modified Kiwi machines were untouchable at the front, led by the Falcon XD of Dean Perkins, which won Sunday's Trans-Tasman Trophy feature.
Paul Kelly (Pontiac Firebird) and Angus Fogg (Falcon XD) made it an all-Kiwi podium ahead of Kassulke.
Fellow Australian runners Steven Mason and Tony Karanfilovski were ninth and 10th respectively in their Mustangs.
Karanfilovski and Glenn Seton (Mustang) had earlier tangled at the opening corner, leaving Seton out of the race and the former to limp to the end with overheating issues.
Seton's difficult weekend also saw the two-time Australian Touring Car champion clash with Kassulke on the first lap of the weekend's second heat, forcing both into retirement.
Also part of the Highlands schedule, Craig Woods took his miniature Ford Mustang to the overall victory in the Aussie Racing Cars round, which opened the category's 2015 season.
Simon Smith (Falcon) and Mark Griffith (Euro GT) completed the podium after an action packed five races.
The qualifying heat was taken out by Andrew Waite before Darren Chamberlin, Simon Smith, Adam Uebergang and Brendon Pringle shared the points race wins.
Chamberlin's weekend came unglued in spectacular fashion, with the driver momentarily knocked out after making contact with the circuit's bridge in Race 4.
Waite also found himself in the wars, spectacularly rolling out of Race 4 before jumping in series founder Phil Ward's entry for the final.
Race 2 had earlier provided more carnage, with Pingel collected heavily by Tony Quinn after a touch from Peter Carr.
VIDEO: Action from the Highlands Festival of Speed