Nissan's outright Le Mans fighter breaks cover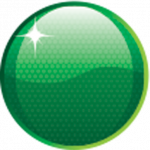 Nissan has lifted the covers off its GT-R LM Nismo in front of a massive global television audience during Super Bowl XLIX.
The plan for Nissan to return to the top LMP1 class at Le Mans for the first time in 16 years, sees the Japanese giant launching its assault on La Sarthe from a base in North America.
Nissan will take on the fight in the World Endurance Championship this year against the might of Audi, Toyota and Porsche with a front-drive prototype powered by a 3-litre V6 twin turbo petrol engine working with a kinetic energy recovery system.
CLICK HERE for more on the workings of the car with designer Ben Bowlby.
CLICK HERE to watch the Super Bowl advert launching the car.
"It gave us great pride to reveal the Nissan GT-R LM NISMO during the Super Bowl," said Roel de Vries, Global Head of Marketing and Brand Strategy at Nissan.
"The combination of the Super Bowl and the Le Mans 24 Hours – two of the most watched sporting events in the world – presented us with a unique opportunity to showcase our most ambitious motorsport programme in recent times.
"The GT-R is our flagship road car," he continued.
"This, the ultimate GT-R, continues a sporting bloodline that goes back three decades with NISMO, the motorsport and performance arm of Nissan. Le Mans drives innovation so success on the track will lead to greater innovation in our road car range. We are the new kids at Le Mans; our opponents are the best in the world but we are ready."
Nissan expects to reveal its full driver line-up to accompany Marc Gene in the near future for the LMP1 machine which commenced a searching test program in Arizona last year and will continue in the US in the lead up to the opening WEC round at Silverstone on April 12.
"Our LM P1 program makes the connection between NISMO on the road and NISMO on the track, showcasing our brand DNA to a global audience," explained Darren Cox, Global Head of Brand, Marketing & Sales, NISMO.
"We are taking motorsport to the masses, telling tales of technical innovation but also human stories via all of the exciting communications channels that are open to us now. We will innovate off the track as well as on it so you can be assured that this is just the beginning of the story."
See video of the GT-R LM
See below video of GT-R LM Nismo driver Marc Gene

See below for full technical details
Configuration: Front engine. Front-wheel-drive
Wheels: BBS centre-lock, magnesium forged 16"x13" front and 16"x9" rear
Engine: Nissan VRX 30A NISMO: 3.0 litre, 60 degree V6, direct injection gasoline twin-turbo
Tyres: Michelin 31/71-16 front, 20/71-16 rear radials
Transmission: 5-speed + reverse sequential gearbox with pneumatic paddle shift system. Epicyclic final drive reduction with hydraulic limited slip differential. Tilton 4-plate carbon clutch assembly
Electrical: Cosworth engine control unit featuring: Engine control, gearbox control; Driver adjustable traction control, Anti-lag system control, Brake-by-wire, lift-and-coast fuel conservation, Drive-by-wire throttle control and ERS deployment strategy control
Chassis: FIA Homologated weight: 880 kg. Right-hand driving position 68 litre capacity FT3 fuel tank featuring electric lift and feed pumps. ERS housed ahead and beneath driver's feet in self-contained module.
Bodywork: Carbon-composite body panels. Polycarbonate windscreen with hard coating CFD and full scale wind tunnel developed ultra high efficiency bodywork geometry, adjustable rear wing.
Suspension: Penske dampers with four-way adjustment front and rear, hydraulic rear anti-roll bar system.
Brakes: 6-piston front and 4-piston rear calipers. NISMO Brake-by-Wire active brake ERS blending.Driver adjustable brake bias.
Interior: NISMO 5-point harness Lifeline lightweight extinguisher system, Data / display system: Cosworth Electronics with NISMO steering wheel mounted LCD
Dimensions: Length: 4.645m, Width: 1.9m, Height: 1.03m
Minimum weight: 880kg
Full tank capacity: 68L