Hayden Paddon's WRC Hyundai revealed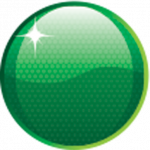 Kiwi star Hayden Paddon and co-driver John Kennard's #20 Hyundai will carry backing from the Korean giant's affiliate company Mobis in the 2015 World Rally Championship.
The German-based Hyundai Motorsport operation revealed the livery that will be consigned to the squad's N entry.
After missing the opening event recently in Monte Carlo, Paddon will make his 2015 debut in Sweden from February 12-15 before taking part in the remainder of the WRC.
Hyundai also announced that test driver Kevin Abbring will be entered for four WRC rounds for the Mobis-backed Hyundai operation.
The Paddon and Abbring i20s will be serviced by the huge Hyundai base which houses the team spearheads Thierry Neuville and Dani Sordo in the Shell-backed i20s.
Team principal Michel Nandan said: "While Thierry and Dani will rally for the Hyundai Shell World Rally Team, as they did in Monte Carlo, the second team will allow some of world rally's rising stars the chance to showcase their talent on a competitive stage, something we as a WRC manufacturer take very seriously."