Formula Ford racer moves to Kumho V8s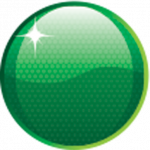 Formula Ford racer Liam McAdam will graduate to the Kumho V8 Touring Car Series this season with defending champions Eggleston Motorsport.
The 18-year-old will pilot Eggleston's #38 ex-Walkinshaw Racing Holden, which last year made a one-off appearance at Phillip Island in the hands of Cameron McConville.
McAdam finished seventh in last year's Australian Formula Ford Series driving for Dream Motorsport.
A former Superkart racer, McAdam's tin-top experience is limited to outings in a Mazda Production Sports Car.
"This is a big opportunity and there's no better team to be with in this category than the reigning champions," says McAdam.
"This year is all about learning how to drive these cars properly and progress as I become more comfortable with them."
McAdam completed an evaluation day with Eggleston at Phillip Island last December.
The team remains on the hunt for a driver for its sister ex-Walkinshaw VZ, which won the title last year with Justin Ruggier.