New Red Bull RB11 revealed at Jerez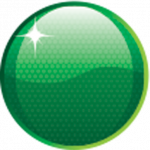 Red Bull Racing has uncovered its RB11 F1 car which the team hopes will close the gap to reigning world champions Mercedes this season.
The Milton Keynes squad revealed its new 2015 challenger, which features a black and white testing livery and a revised nose design, on the morning of the first pre-season test at Spain's Jerez circuit.
In a bid to close the gap to Mercedes, the team allowed its designers the maximum time possible to develop the car which resulted in a frantic late car built.
Legendary design chief Adrian Newey has been deeply involved in the conception of the RB11 despite announcing last year he will be taking a step back from F1 to focus on other areas of Red Bull's business in 2015.
The team will also strengthen its ties with engine provider Renault with the French manufacturer the sole supplier to Red Bull and sister team Toro Rosso this year.
Led by Daniel Ricciardo and his new team-mate Daniil Kvyat, team boss Christian Horner says Red Bull's only focus is to close the deficit to Mercedes.
The outfit was the only team other than Mercedes to taste victory during the 2014 season.
Horner is also confident a closer relationship with Renault will yield results in the power department.
"We've been pushing to the limit as usual. We had a very tight timescale for the car to be prepared in time for the first test, but that's normal in this team," said Horner.
"If you're not on the limit you're not trying hard enough."
"Our target is simple: to close down the gap to Mercedes yet further.
"We were the only team other than Mercedes to win a grand prix in 2014 and we won three with Daniel Ricciardo.
"Our target is to close the gap down and put Mercedes under as much pressure as we possibly can.
"We know what we're aiming at, we know what we need to achieve and I believe that with the RB11, with the drivers we have and with the new structures put in place we should be able to do that.
"Red Bull is the only partner for Renault now, through ourselves and Toro Rosso, and that focus from Renault together with a close involvement with our design team is yielding good results and a far closer integration between the power unit and the chassis side.
"Working in unison with Renault we can really make some big steps forward this year."
Ricciardo will jump behind the wheel of the RB11 for its first laps at Jerez today and is hoping the car can help build on his impressive 2014 campaign.
"I'm looking forward to driving the RB11 and I'm hanging out to get behind the wheel again. I hope it's going to be a beast. We'll soon find out," said Ricciardo.
"There was plenty of pressure on me last year to prove myself in a top team and I think everyone knows now what I'm capable of so I'm excited – excited to build on what we achieved in 2014 and ready to give Mercedes a good fight."