Evans produces clean sweep in SuperTourers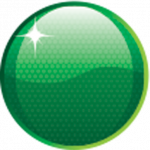 Simon Evans took maximum honours by bagging three wins in the Rush Security Waikato 250 at Hampton Downs.
Evans sailed to the perfect result, leading home his younger brother Mitch Evans in the final two heats.
The Smeg Holden driver has surged to a big lead in the championship which saw eight cars on the grid at the north Waikato circuit.
Full wet conditions prevailed in the final race with the older Evans quickly establishing a useful gap on the field in the early stages of the 20-lap affair.
Andre Heimgartner, who will make his V8 Supercars full championship debut with Super Black this year, finished third in the final race.
Heimgartner is second in the championship, 225 points behind Simon Evans.
The SuperTourers now move to the South Island with rounds at Ruapuna and Timaru in March.
Meanwhile in in the opening Ssangyong Actyon Ute Racing Series race, Australia's multiple kart champion Alexandra Whitely scored her maiden win.
The 21-year-old went on to finish 12th in the reverse grid race and sixth in the final heat with both races won by Tom Alexander.
*A day later stewards handed Whitely a 5s penalty which dropped her to fourth.
Whitely was advised it was for either travelling too fast just prior to the green lights on the rolling start or being out of position when the lights turned green with stewards giving her explanations of both situations.
It followed a full race restart because the first start was red flagged after an incident on lap 1 that took the polesitter out for the weekend which meant Alexandra was the only car starting on the front row.