V8 Supercars confirms aerodynamic changes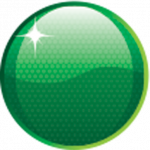 V8 Supercars has rubber stamped aerodynamic changes to the Ford Falcon, Holden Commodore and Nissan Altima ahead of next weekend's pre-season test.
The three cars joined the category's Ford Falcon FG prototype at East Sale, Victoria, for a seven-day homologation test earlier this month.
Following evaluation of the results by the V8 Supercars technical team, the category has settled on a specification for the FG X model Falcon, as well as changes to the Commodore and Altima.
A revised rear wing has been approved for the Commodore following efforts from designer Ludo Lacroix to reduce drag from its package.
Low drag was one of a number of factors pointed to for the success last year of the Volvo S60, which features a smaller frontal area than the Commodore in its road car form.
Nissan had also declared desires for a drag reduction as it homologated a third variation of its Altima, first debuted in 2013.
While teams battled windy conditions at the homologation running, V8 Supercars technical director David Stuart says he is confident that parity has been achieved.
Stuart had overseen a review of the category's open-air testing procedure upon joining V8 Supercars midway through last year.
"The week went very smoothly," he said in a statement.
"The processes and equipment we introduced at the mid-year evaluation last year certainly provided us with additional information to achieve the result.
"The three participating teams had a very positive approach to the process and worked really well together with the technical team.
"The level of competition in 2014 was the closest in the history of V8 Supercars and we have every expectation that will be the case again this year, if not even closer, based on the improved process and the information we gathered."
The Mercedes-Benz E63 AMG and Volvo S60 were both absent from the latest testing having been homologated against the baseline FG ahead of the 2013 and 2014 seasons respectively.
The Ford, Holden and Nissan teams will reveal the final look of their revised cars in the coming week ahead of the Sydney Motorsport Park test on February 7-8.