Toyota confirms World Rally Championship return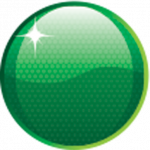 Toyota will return to the World Rally Championship in 2017, campaigning its Yaris model.
The Japanese giant made the long-awaited confirmation of its plans in Tokyo today, which included showing off a WRC-spec Yaris.
Toyota has been absent from the WRC since 1999, when it shut down its Corolla-based program in favour of an ambitious Formula 1 effort.
The new project will again be run by the Cologne, Germany, based Toyota Motorsport GmbH, which began testing a WRC-spec Yaris last year.
Its test program is being led by Finn Sebastian Lindholm and Toyota World Endurance Championship driver Stephane Sarrazin.
Rising French star Eric Camilli has also joined the squad as part of Toyota's plans to create a young driver academy.
Toyota also confirmed the continuation of its WEC effort until at least the end of the 2015 season.
"To run two works motorsport programs simultaneously is of course a challenge but we believe we have the expertise and determination to succeed," said TMG president Yoshiaki Kinoshita.
"There is much to do as we make the journey back to WRC but to have received the support of Toyota Motor Corporation and our President Akio Toyoda is already very encouraging.
"We are looking forward to taking the next steps with an extensive development plan and a junior driver development program.
"It is an exciting time and we are looking forward to this new challenge with great anticipation."
In addition to its WRC test program, TMG's recent rally efforts have also included the introduction of a GT86 CS-R3 customer rally car, designed to FIA R3 regulations.
The WRC currently boasts works entries from Volkswagen, Citroen and Hyundai, while M-Sport continues to campaign its formerly factory-backed Fords.
Toyota has coincided its planned entry date with expectations of a revised WRC rule package for the 2017 season.
VIDEO: Toyota Motor Corporation President Akio Toyoda tests the Yaris WRC
Toyota's World Rally Championship history
– The late Ove Andersson set up his eponymous team in Sweden in 1973 which became Toyota's first team in Europe before it moved to Brussels.
– What morphed into Toyota Team Europe saw Hannu Mikkola win the 1000 Lakes Rally in a Corolla in 1975.
– In 1979 TTE moved to Cologne in Germany where it has been domiciled ever since.
– The operation moved to a larger building in 1987 where the base is maintained today.
– Carlos Sainz took the WRC title in a Toyota Celica GT-Four in 1990, before again taking the title in a newer GT-Four in 1992.
– In 1993 Juha Kankkunen won the WRC title with Toyota winning the manufacturers gong for the first time.
– Didier Auriol took the WRC crown in 1994 while Toyota also won the manufacturers title.
– The operation became fully owned by Toyota in 1993.
– TTE received a 12 month ban for running an illegal turbo restrictor from the WRC in 1995 which led to the factory missing the 1996 and 1997 seasons.
– The team returned for 1998, finishing second in the drivers and manufacturers championships with its new Corolla.
– Toyota would lift its last WRC crown in 1999 when it took a third manufacturers title. Sainz narrowly missed the drivers' title when his car expired on the final stage of Rally GB.
– TTE and Toyota's GT1 sports car programs ceased in 1999 with the Cologne factory ramping up for the Japanese giant's entry into F1 in 2002.