Season opening IndyCar race cancelled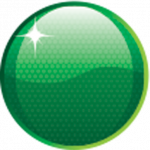 The opening race of the 2015 IndyCar Series scheduled for March 8 in Brasilia, Brazil, has been cancelled.
In a brief statement, IndyCar has labelled the development, announced by local television station BAND, "a great disappointment".
While reasons for the cancellation have yet to be confirmed, local media have reported that the government has pulled its funding from the event.
The race was set to take place at the government-owned Autodromo Internacional Nelson Piquet circuit.
Brazil had missed out on an IndyCar fixture last season following the end of the Sao Paulo street race, which ran its fourth and final event in 2013.
"Today's announcement by BAND that the March 8 IndyCar race in Brasilia was cancelled was both unexpected and disappointing," read the IndyCar statement.
"IndyCar had received every indication that the race was already a success: Two-thirds of the seats available for the event had already been sold; a title sponsor for the event (ITAIPAVA) was announced yesterday; hospitality was sold out; and track construction was progressing and scheduled to be complete in time for the event.
"Although we have not received formal confirmation from our partners in Brazil regarding the cancellation, economically IndyCar is protected and the paddock is protected from such action."
Star Brazilian driver Helio Castroneves voiced his disappointment at the Brasilia race's demise via Twitter.
"I feel terrible special (sic) for the fans that Brazil race was announced today it was cancelled.I hope and trust in a quick solution in this case," he wrote.
A round of the MotoGP world championship was scheduled to take place at the Autodromo Internacional Nelson Piquet last year before it too was cancelled on the eve of the season.
The IndyCar Series will now get underway in St Petersburg, Florida, on March 29.