Sauber launches all new C34 F1 car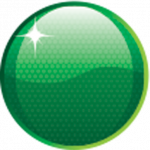 Sauber has launched its 2015 car ahead of the new Formula 1 season.
The team's C34 features a brand new blue and yellow livery including prominent sponsorship from Banco Do Brasil, which replaces the grey colour scheme of 2014.
Last season proved to be a tough year for the Swiss outfit with the C33 failing to score a single point during the campaign.
Sauber's latest creation has seen its design team focus on three key areas; performance in slow corners, weight reduction and braking stability.
The car, which will once again be powered by Ferrari's V6 power unit, has opted for a rounded nose design in accordance with F1's new sporting regulations.
Team boss Monisha Kaltenborn says the squad has learned from their 2014 failings.
"2014 was a very disappointing year. However, this is in the past, and we now focus on what comes next," said Kaltenborn.
"We have learned our lessons and are confident for the new season.
"We have to improve, and be able to fight for championship points."
Sauber will welcome an all new driver line up for 2015 with Caterham refugee Marcus Ericsson joined by talented Brazilian single seater ace and GP2 race winner Felipe Nasr.
An interim C34 using components from last year's car will take to the track for the first pre-season test at Spain's Jerez circuit which begins on Sunday.