McLaren reveals new MP4-30 F1 car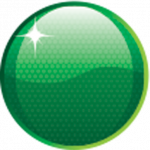 McLaren has revealed its all new Honda powered Formula 1 car for the 2015 season.
The MP4-30 marks the Japanese manufacturer's return to F1 after pulling out of the sport at the end of the 2008 season.
Featuring a continuation of the team's striking silver livery, the MP4-30 displays a steep sloped nose to meet the F1's new sporting regulations.
After two seasons without a race win, the Woking based team hopes the MP4-30 in the hands of new signing Fernando Alonso and Jenson Button will see McLaren return to the sharp end of the grid.
"Although our renewed alliance began again many months ago, the launch of the McLaren-Honda MP4-30 marks the start of a lengthy journey," said McLaren boss Ron Dennis.
"We've come a long way already and, although there's a lot of work to do before we can expect to repeat the level of success we enjoyed together 25-or-so years ago, it's already clear that there's enormous synergy and potential in our partnership.
"I'm positive that, together, we'll get to where we want to be: winning Grands Prix and eventually World Championships as McLaren-Honda."
Despite a troublesome start to its engine partnership after a gremlin filled test at Abu Dhabi last year, Honda chief officer of motorsport Yasuhisa Arai is confident the car will shine this season.
"As you can see with the new MP4-30, we've dedicated ourselves as one team with McLaren to creating a new car that compromises on nothing – either power or aerodynamics," said Arai.
"Yet, in the midst of the excitement, both myself and our engineers are 100 percent focused in both Sakura and Milton Keynes to prepare for Jerez and beyond.
"We're confident that the technology is there, and I'm looking forward to see how it will perform.
"We're about to commence a long season, with numerous challenges, but Honda is determined to face them head-on.
"After all, we're here to drive Formula 1's technology forward and give our fans a thrilling ride."
The MP4-30 will make its track debut at the first pre-season test at Spain's Jerez Circuit from February 1-4.
VIDEO: McLaren MP4-30 Unveil