Guintoli recovery begins after testing crash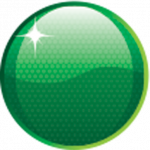 World Superbike champion Sylvain Guintoli has returned to the UK to aid his recovery following a crash during the first day of pre-season testing at Jerez.
The 32-year-old Pata Honda rider has undergone a series of X-Rays and an MRI scan which revealed he sustained no fractures in the accident on Monday.
However, the Frenchman's rehabilitation is now underway with a course of physiotherapy to aid the severe bruising incurred in the incident.
Guintoli is hoping to jump back on the bike for a pre-season test prior to the opening round of the season at Phillip Island from February 20-22.
"The back is still quite painful but I can put some pressure on the ankle and I'm happy that there are no breaks," said Guintoli.
"The treatment has started and although it will take a while to settle down, I'm confident about being fit and ready to start the season at Phillip Island next month.
"In the end, it was frustrating to miss the test at Jerez, especially because the weather conditions were so good.
"But we have another two-day test in Australia before the first round and I've already had a chance to see the work that has been done to the CBR over the winter, so I'm excited and looking forward to the first race."
Italy's Davide Giugliano topped the combined times at the end of this week's two-day test at Jerez.