Chase Elliott to replace Jeff Gordon in 2016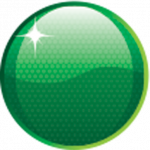 Defending second-tier NASCAR title-holder Chase Elliott will replace four-time Sprint Cup champion Jeff Gordon at Hendrick Motorsports in 2016.
The 19-year-old will take charge of the #24 Chevrolet which has been synonymous with Gordon since the early 1990's in what was a widely anticipated move.
Ahead of making his full-time assault next season, the son of Bill Elliott will run a five-race schedule this year with his Sprint Cup debut set for Martinsville on April 25.
Kenny Francis has been confirmed as Elliott's crew chief in the five-race effort which also includes Richmond (April 25), Charlotte (May 24), Indianapolis (July 26) and Darlington (September 6).
Elliott will next year work with long-time Hendrick crew chief Alan Gustafson, a 19-time winner in NASCAR's premier series who has been atop the pit box for Gordon for the last four years.
Elliott's Sprint Cup charge for the five-race, 2015 program will carry over his Xfinity Series sponsor NAPA and run the #25.
"Chase brings the kind of intangibles that make him the total package as a driver," Rick Hendrick said.
"Not only is he a special talent inside the race car, but there's a natural combination of competitiveness, work ethic and smarts that you rarely see.
"Chase's personality and demeanor make him popular with fans, teammates and sponsors."
Gordon announced last week that he will step down from full-time driving at the end of this season.
Elliott scored three wins and 16 top five finishes last season to become the youngest champion in any NASCAR national touring series.
"I'm also extremely grateful to Mr. Hendrick and my team-mates at both Hendrick Motorsports and JR Motorsports for believing in me," Elliott said.
"NAPA has been a huge supporter, and I'm honored to represent them on and off the track."
"Of course the fans have been amazing to me, and I'm so appreciative of that. I know how rare this opportunity is and will work as hard as I can to make everyone proud."
VIDEO: Chase Elliott talks about his deal with Hendrick Motorsports