Cassidy to race for TOM's Toyota in Japanese F3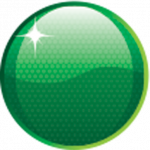 New Zealander Nick Cassidy will embark on a full season of Japanese Formula 3 racing this year, driving for the famed TOM's Toyota outfit.
The 20-year-old has been in and out of Formula 3 machinery over the last two years, making sporadic outings in the European championship with limited funds.
His 2014 efforts culminated in an outing with T-Sport at the Macau Grand Prix, where he impressed with a third place finish.
"I'm delighted to be asked to drive for a team as respected and successful as TOM's and look to make the most of this opportunity in 2015," he said.
"I'm ambitious and take in a lot of confidence after my result in Macau last year, it's been the culmination of a lot of support."
TOM's general manager, Susumu Koumi, believes that competing in Japan will help Cassidy's development, on and off the race track.
"It will be his new challenge this year not only in racing, but also working in a completely different culture and environment but these will be his asset for his future career as many of ex-TOM's F3 drivers have been proving," said Koumi.
"We are quite excited to see the opening round in April."
Cassidy has won the last three straight New Zealand Grands Prix and is also a former Toyota Racing Series champion.
The first race of the 2015 Japanese F3 season will take place at Suzuka on April 17-19.