Tekno Autosports launches Darrell Lea Holden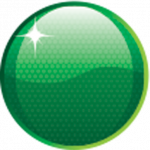 Tekno Autosports has taken the wraps off a new Darrell Lea livery for its Shane van Gisbergen-driven V8 Supercars Holden.
Van Gisbergen's car will promote the Darrell Lea Stix brand this year after two seasons running the colours of sister company VIP Petfoods.
Tony Quinn, who made his fortune establishing VIP, bought Darrell in 2012, rescuing the iconic company after it had fallen into administration.
"VIP Petfoods has become an established success story with the help of our V8SC program, and we want to do the same for Darrell Lea," said Quinn.
"The timing is right and it's an extension of our strategy for the brand to reclaim its former glory."
Tekno last ran Darrell Lea colours in 2013, when it featured on Tekno's second entry, driven by owner Jonathon Webb.
The squad will this year tackle a second season as a single-car outfit after talks of expansion failed to materialise.
As previously reported, the team has upgraded its Triple Eight customer equipment this year as it aims to improve on second place for Van Gisbergen in last year's championship.
"The skill in any racing organisation is to use what resources you have as wisely as possible; to be an efficient and effective operation," said team manager Steve Hallam.
"And the way we went racing in 2014 worked very well for us. We're essentially looking to carry on that model this year with a couple of modifications based on the evolution of the team and its experience."
The team is also building up a new Commodore for Van Gisbergen, which is expected to debut in May.
Tekno has also changed its pitlane partner for 2015, forging a new alliance with DJR Team Penske.
VIDEO: Tekno Autosports launches Darrell Lea Holden