CAFE CHAT: Rising star Thomas Randle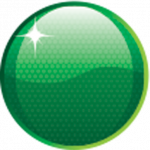 Reigning Australian Formula Ford Series winner Thomas Randle is making the transition to wings-and-slicks single-seaters this season.
The 18-year-old is Australia's sole representative in New Zealand's Toyota Racing Series, which is currently two rounds into its schedule of five consecutive events.
Against a 20-strong field of international rivals, Randle has made an impressive start to the campaign, sitting fifth in points ahead of this weekend's third of five rounds at Hampton Downs.
As Randle explains, the TRS is the first step in a plan that will see an assault on Australia's new Formula 4 category later this year as he chases the dream of Formula 1.
QUESTION: Thomas, you've progressed through karting and Formula Ford in the last couple of years. What attracted you to the TRS?
THOMAS RANDLE: We looked at the USA and a couple of other options but the track time you get in TRS is incredible.
There is 21 days of racing packed into a five week period against some of the best young drivers in the world, and driving the new spec chassis was just too good to refuse.
QUESTION: Was it a big step up from a Formula Ford to the wings-and-slicks TRS cars?
RANDLE: It was. The cars have a lot of downforce so driving them close to the pace is not too difficult, but getting the last few tenths out of them is a real challenge and just when you think you've peaked, someone goes faster again and you have to find even more time … that's when it gets very interesting.
If you're not on your game you're nowhere. Two tenths of a second can mean a five place shift – up or down the order.
QUESTION: Is the fact that you're the only Australian in the field daunting at all? Some of the internationals have a lot of wings-and-slicks experience.
RANDLE: There are some very strong drivers in the field, many with GP3, GP2, F4 and Euro F3 experience, plus the odd World Karting Champ, but if you're going to be the best you have to race the best and it's a genuine benchmarking exercise and the racing is red hot.
The final race at Ruapuna was insane, with chaos everywhere and drivers making bold passes all of the place. It was like a war zone.
QUESTION: You're part of the ETEC Motorsport operation run by Australian Trevor Sheumack. Does that work in your favour?
RANDLE: Trevor has run TRS for some time now and he has been a great help.
We even did some testing in his older model TRS car and the team is primarily made up of Aussies and Kiwis, with a few internationals coming out just for TRS who have a pre-existing relationship with their specific drivers.
It's quite international and the whole series has that feel with many teams bringing out specialists from Europe. There were a few sunburnt heads getting about after the opening round.
QUESTION: As you say, you've driven both the old and the new Tatuus TRS cars now. What are the new FT-50s like to drive?
RANDLE: The cars are awesome and beautifully constructed. We run the same Tom's tuned engine (as the previous TRS car), which puts out about 210-horsepower and the gearbox is a six-speed paddle shift operated unit which is very Playstation.
Downforce is very good and the braking is a real eye-opener. We are smashing lap records everywhere we go and I would estimate the lap times would be 1.5-2s slower than a gun F3 time.
QUESTION: What are your expectations from the series? You've made a pretty solid start with a fourth and an eighth overall from the first two events.
RANDLE: I just want to learn as much as I can and develop more as a driver. The competition is really hot and having to drive at such a high standard for each and every session and race, will surely make me a better driver.
If I can finish in the top eight I will be pretty happy and anything better than that would be awesome, so hopefully having kicked things off with a solid opening round I can build on that.
QUESTION: What about the rest of 2015, what does that hold for Thomas Randle?
RANDLE: Well, I've just been offered an Engineering Scholarship at Swinburne University of Technology, but I think I will have to defer that due to our planned Formula 4 commitments in Australia.
I am part of DREAM Motorsport's four-car team and want to use what I have learned here in NZ to help grow that team and develop the other three drivers. It's a big program and one I am very excited about.
QUESTION: And the long term future?
RANDLE: Easy. Win the big pot of cash on offer for the Formula 4 title, take it to Europe and chase down Dan Ricciardo's seat for when he gets poached by Ferrari. Red Bull love the Aussies so it's all pretty simple, not!
QUESTION: What about V8 Supercars? Have you looked at that option?
RANDLE: My goal is to try to earn a living out of motorsport, ideally as a driver and, while my ambition is to drive in Formula 1, I have to consider all options.
I am aiming high right now, and at 18 why wouldn't I? But V8 Supercars are definitely in the mix, absolutely.