Red Bull confident new car will debut at Jerez test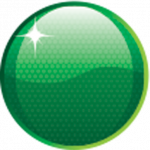 Red Bull Racing will be present at the first Formula 1 pre-season test this weekend despite a late build process for its new car.
The former world champion team is still constructing its 2015 challenger after electing to allow its staff the maximum time possible to develop the car in a bid to cut the deficit to last year's pacesetters Mercedes.
Team boss Christian Horner revealed to media that the team is still frantically preparing the all new 2015 Renault powered car, with the opening pre-season test due to begin at Spain's Jerez circuit on Sunday.
Despite the short build time for the car, which will be driven by Daniel Ricciardo and Daniil Kvyat this season, Horner is confident the build will be completed in time.
"The car is not ready yet," Horner said at a team media event.
"The car is flat out into car build at the moment, so it is probably the shortest production and assembly in 10 seasons.
"It is unbelievable what the factory has turned around so far, but there is plenty to do before Sunday."
Red Bull endured a horrific pre-season last year as the squad struggled for reliability and electrical issues centering around the turbo charged Renault V6 power unit.
"After the first test last year, hopefully this one cannot be any worse than that," Horner added.
"I think we managed about four laps over four days and car would either stop on track or set on fire. It has been a far more positive winter compared to last year.
"We know where the benchmark is and what we need to achieve."
The opening pre-season test will begin on Sunday before concluding on February 4.