Jeromy Moore set for Porsche LMP1 role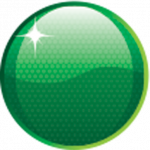 Craig Lowndes' long-time engineer at Triple Eight, Jeromy Moore, has secured a role as a performance engineer on Porsche's LMP1 program.
Moore, who joined Triple Eight in 2003 and has engineered Lowndes for seven seasons, will relocate to Germany for the position.
As previously reported, Moore's place alongside Lowndes has been taken by Grant McPherson, who last year worked with Mark Winterbottom at Ford Performance Racing.
"It's a big challenge," said Moore of his World Endurance Championship berth.
"I'm quite nervous, but excited. I haven't lived outside of a radius of 100km of here, so Germany's a little bit further afield than that.
"I've got a different life experience ahead of me, but I'm looking forward to it and there are good times ahead I hope.
"Being in V8 Supercars for 14 years, you sort of get into a groove and you feel like you're not challenging yourself as much anymore.
"I think completely different cars, a completely different series, tracks, people, language, it'll be a good challenge for me and great experience.
"I am sorry to leave what has effectively become my second family, and give thanks primarily to RD (Roland Dane, team principal).
"Without his help and guidance I would have never become half the engineer and person I am now."
With Moore having doubled as chief designer at Red Bull, the V8 Supercars team has taken on Andrew Trathen as a junior design engineer.
Former Holden Racing Team principal Mike Henry meanwhile joins the squad as a consultant, focussing on the Pirtek Enduro Cup events.