Holden Racing Team unveils new look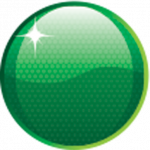 The Holden Racing Team has unveiled a new look for Sydney Motorsport Park's pre-season test, complete with backing from Monster Energy.
The squad will run in the black hues, pictured above and below, in Sydney on February 7-8 before releasing its regular season colours on the Wednesday prior to the Clipsal 500 Adelaide.
The team is expected to run a number of one-off liveries during the season as part of its 25th anniversary celebrations.
The Sydney scheme celebrates the team's new partnership with global drinks giant Monster Energy, which has also signed a personal sponsorship with star driver James Courtney.
The deals mark a return to V8 Supercars for Monster, adding further spice to the HRT's rivalry with Red Bull Racing Australia.
Monster elected to end its involvement in the sport at the end of 2012 when its backing of Jamie Whincup was terminated amid Red Bull's arrival at the Triple Eight run team.
Courtney's 2010 success with Dick Johnson Racing remains the last time that Whincup was beaten to the V8 Supercars title.
Now in his fifth season at the HRT, the 34-year-old is determined to be the one that ends Whincup's dominant run.
"After all the work we've put in last year and over the previous years I'm definitely ready to win this thing," he said.
"Its been killing me seeing the other guy (Whincup) up there winning so much. So for us to take it down would be pretty special.
"We've done it before, he's not unbeatable, we'll do it again."
This year will be the second for the HRT under managing director Adrian Burgess, who was poached from Red Bull Racing Australia during 2013.
Burgess led a wholesale restructure of the outfit upon his arrival before embarking on a relentless research and development schedule.
"Our team has been working tirelessly in the off season to continue improving on our results to give all our fans and partners something to celebrate," said Burgess.
"Our focus is not only to win more races, but the championship for 2015.
"(Monster's) belief in us is testament to our team's commitment to winning and their involvement will help bring another dimension to our own brand, that we are incredibly excited about sharing with our fans."
Courtney and team-mate Garth Tander finished sixth and ninth in last year's championship respectively, scoring three of the season's 38 race wins between them.