Brad Jones Racing alters engineering structure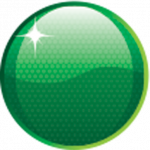 Brad Jones Racing has tweaked its engineering structure ahead of the new season, resulting in a new partnership for Jason Bright.
The Team BOC Holden's engineer of the last two and a half seasons, Andrew Edwards, has been promoted to the position of chief engineer, managing the department.
Bright will now work with Fabian Coulthard's former data engineer, Paul Scalzo, and veteran Wally Storey, who the team says will "co-engineer" the #8 entry.
Fabian Coulthard and Dale Wood continue to be engineered by Phil Keed and Julian Stannard respectively.
"It's a fantastic opportunity for engineering to refocus and build so we can take the next step of fighting for a championship over a whole season," said Edwards.
"I'm excited by the possibilities the restructure gives. It allows more scope for both R&D (research and development), and tying all three cars together as a unit."
An occasional race winner in recent seasons, BJR has failed to mount a consistent challenge for the title across a full season.
Last year saw Coulthard finish eighth in the final standings with Bright 11th and Wood 24th.