Lotus F1 uncovers new E23 racer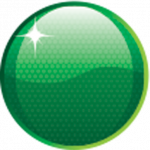 Lotus has released the first images of its new 2015 Formula 1 challenger.
The Enstone team has revealed a series of rendered images of its new E23 which will sport a number of revisions from the 2014 specification E22.
The most noticeable change is the design of the nose with the squad dispensing of its distinctive two tusk variation for a sleek sloped nose in accordance with F1's new sporting regulations.
The E23 will also be powered by the all conquering Mercedes engine after the team secured a deal with the German manufacturer last year, ending its long association with Renault.
Technical Director Nick Chester is confident the changes made in the engine and suspension departments will help the team surpass the 10 points accrued during the 2014 campaign.
"The E23 Hybrid represents a massive step forward for us," said Chester.
"It's no secret that we struggled with last year's car so we've targeted every area that caused us an issue.
"We've made strong progress in the wind tunnel as well as in areas such as packaging and cooling.
"We expect the E23 to perform far, far better than its predecessor.
"In terms of what's new, obviously a massive change for us is a new power unit supplier.
"We made this change as it looked and looks to be the one area of the car which could bring us the greatest performance gain.
"It's not just performance, but reliability and driveability as well as packaging and cooling too.
"The E23's suspension design is specific to the updated regulations so we're not trying to update a system originally intended to work a different way.
"We learnt a lot in many areas of the car over the course of 2014 so there are many lessons which have been applied. We know we've made a big step.
"We won't know how our car will fare in relative terms until we're out in action at a Grand Prix, but we certainly expect to be much more competitive than last year."
Lotus finished a dismal eighth in last year's Constructors' Championship with just 10 points, four places and 305 points shy of their 2013 position.
The team takes an unchanged driver line-up into this year's campaign, with Frenchman Romain Grosjean again joined by Venezuelan Pastor Maldonado.