Festival of stars and cars revives F5000 memories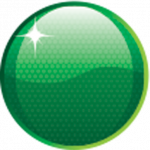 Former international Formula 5000 racer Bruce Allison rekindled treasured memories from one of the golden eras of open wheel racing at Hampton Downs.
Queensland-based Allison along with Kevin Bartlett and Warwick Brown were invited along for the Gulf Oil Howden Ganley F5000 Festival, which comprised of back-to-back weekends at the north Waikato circuit.
Allison handled Paul Zazryn's Lola T332 in four demonstration runs last weekend, the first time he had been on a track in New Zealand since the height of his career in 1977.
"The last time I sat in a F5000 was a few years ago at Eastern Creek at one of the Tasman Revival Series weekends," Allison said.
"The last time I actually raced over there (NZ) was 1977 which was in the RT1 Ralt against Keke Rosberg and all those guys at Pukekohe, Manfeild, Wigram and Teretonga.
"Around the middle of last year Graeme Lawrence rang me, Kevin Bartlett Johnny Walker, Warwick Brown and a few others letting us know about a big F5000 festival on.
"They (organisers and officials) couldn't do enough for us. It was fantastic.
"I didn't think anyone would remember us, but I got writer's cramp from signing autographs.
"We caught up with friends, mechanics and people we hadn't seen for more than 30 years but it was like you hadn't been away.
"They wave you through out onto the track proper and you get down to the first corner and by the time you get to the second corner it all comes flooding back and you get stuck into it."
Star of the separate F5000 Tasman Cup Revival Series races, Ken Smith took a clean sweep of the six races, with the 73-year-old claiming the unofficial Formula 5000 World Series title.
Demo runs of some iconic machinery including an ex-Gerhard Berger Ferrari and an Ivan Capelli Leyton House saw the healthy crowd treated to a motor racing smorgasboard.
See below photographer Neville Bailey's gallery of the weekend action: