Tim Kaeding set to defy neck injury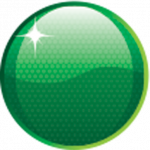 Popular American Tim Kaeding is set to defy medical advice and race tonight as he defends his Lucas Oil Grand Annual Sprintcar Classic title at Warrnambool's Premier Speedway.
Kaeding was taken to hospital for precautionary scans on his neck after a heat accident in Friday night's opening to the Classic, which initially left his team owner Sean Dyson set to withdraw from the event.
But the 2014 winner wants to race on, even if he's not anywhere near 100 percent.
"I'm the defending champion here and sitting on the sidelines is not the way l want to lose my title," Kaeding told Speedcafe.
Kaeding's transporter was one of the first to enter Premier Speedway's pit lane for the finale.
The Californian will now have to wrestle with his neck injury, which stems from a lower back injury he suffered in a wreck at Las Vegas last year.
"It's still real tender, but I want to at least give it a crack," Kaeding said.
"The best way I can describe it is like sleeping really badly on a horrible pillow, I'm stiff through my neck and it's just really uncomfortable."
Even if he's declared fit to race, Kaeding has a giant task ahead of him – sitting a lowly 84th in points.
"It's a big mountain to climb, but if I'm right to go l'll give it everything," said Kaeding, who is the face of this year's Classic after his memorable victory celebrations from last year.
Australian champion David Murcott is the points leader heading into the final night's racing. Each driver will have a final heat race before twin D, C, and B mains ahead of the 40 lap, $30,000 on offer to win the Classic finale.
The top ten in points are Murcott, Ian Madsen, Kerry Madsen, Kyle Hirst, Brooke Tatnell, Daryn Pittman, Jac Haudenschild, Callum Zizek, Luke Dillon and Grant Anderson.