Mitch Evans to make shock SuperTourer start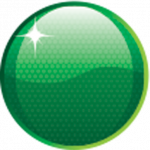 GP2 Series star Mitch Evans will make a surprise NZ SuperTourer appearance in the Rush Security Waikato 250 NZ Motor Cup at Hampton Downs next weekend.
The younger brother of BNT SuperTourer points leader Simon Evans is looking to further his racing career with another season in one of Europe's top categories.
"It's all come about at the last minute, I'm pretty excited about it," Evans said.
"I'm actually just at home here on holiday at the moment, before the season gets underway in Europe. Dad (Owen Evans) and Simon put a deal together to get another car for me to have a go in so we'll see how we go I guess.
"I'm just out there to have fun and see how I go. I've never raced a touring car before, my whole career has been in single seaters, so no doubt I'll have to learn a few things along the way."
Evans tested his older brother's Smeg Holden a couple of weeks ago and was impressed with what he experienced.
"They're a good car to drive, plenty of power and good grip, it was a lot of fun."
Simon Evans was pleasantly surprised with how his younger brother went during the brief test session.
"I just gave him a few pointers about the car, how the dash works and what various buttons do and sent him out of the garage. On old tyres he actually put down some pretty reasonable times."
"I hope he'll go good. Just not too good. I've got a championship to try and win."