Brooke Tatnell strikes at Warrnambool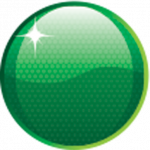 Veteran Brooke Tatnell staked his claim for a fourth Lucas Oil Grand Annual Sprintcar Classic title with a dominant performance on night one of the 2015 event at Warrnambool's Premier Speedway.
Starting from position three, Tatnell took the lead from Ian Madsen on lap 8 of the opening night 30 lap feature and was never headed before a monster Classic crowd.
While ecstatic with the performance, all of the veteran's focus remains on Sunday night's $30,000 first prize, and a fourth Classic crown.
"Just an awesome points night for us," Tatnell told Speedcafe after the victory.
"I'm all about the big picture for night three, and we're in a really good position and I can't wait for it."
"This event is the big one that we all want, sure the World Series is important, but this is the trophy we all want to hold Sunday night."
The 43-year-old finished the Friday night feature ahead of pole sitter Ian Madsen and 2012 Classic winner Ian Loudoun, with Warrnambool duo Darren Mollenoyux and Jamie Veal rounding out the top five – Veal carved his way through the field after winning the B main.
Having set the quick tine to start the night, Robbie Farr finished sixth.
It was a rough night for the strong American contingent, with Pennsylvanian Lucas Wolfe the best of the USA field in eighth position.
Tim Kaeding's Classic defence went disastrously, finishing in Warrnambool's Base Hospital.
He was drawn late and on a blackening surface could only manage the 37th fastest lap in time trials, before a bone jarring wreck in heat 6 aggravated an old back injury.
He was transported by ambulance for precautionary scans and has his work cut out in Sunday, providing he's fit to compete.
Night one's ten heat race winners were Robbie Farr, Terry McCarl, Brooke Tatnell, Daniel Pestka, Ian Madsen, Matt Dumesny, Danny Holtgraver, Darren Mollenoyux, Brendan Balcombe and Trevor Green.
Saturday will see the second half of the field qualify – with the likes of Jac Haudenschild, Darryn Pittman, Steven Lines, Max Dumesny, Garry Brazier, Kerry Madsen and Randy Hannagan headlining the 54 car night two entry list.
*Speedcafe will bring you all of the Classic news and atmosphere from Warrnambool across the course of the Australia Day long weekend.