Americans laud Warrnambool Sprintcar Classic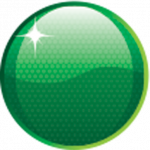 America's powerful World of Outlaws stars say speedway in the United States could learn from Australia's Sprintcar Classic at Warrnambool.
The three-night Classic at Warrnambool's Premier Speedway has become the biggest sprintcar event in the world, with entries again topping 100 for this year's event (107, two more than the 105 entry for last year's Knoxville Nationals).
Fan interaction has won over the bulk of the 12 American steerers in Australia to contest the 43rd running of the Classic.
The traditional Fan Appreciation Day earlier today saw record crowds pack a popular Warrnambool pub's car park to meet star drivers, which left World of Outlaws stars stunned.
"They should do more of this in America," Californian Brad Sweet said this morning.
"It just shows it works when you look at the sea of people here, there must be thousands here."
"Racing here in Australia, especially here in Warrnambool is so much fun."
Sweet's Kasey Kahne Racing team mate in the USA, 2013 World of Outlaws champion Daryn Pittman said American officials should replicate how the Classic "show" is run.
"It's really neat to come out and be a part of this," Pittman said ahead of his ninth crack at the event.
"We should learn from this – for fans to be able to meet us away from the race track is really cool and I'd love for us to do more of this back home."
The 50-year-old Outlaws star Terry McCarl is here for his seventh visit, each time previously making the final.
"It's such a fun event, such a great race track, such a gorgeous town, I love everything about the Classic and I'll keep coming back long after I've given up driving," McCarl beamed this morning as he signed merchandise he was selling himself.
A star studded Saturday field includes the likes of national champion David Murcott, plus former Classic winners Garry Brazier, Steven Lines, Max Dumesny, Madsen, and the man known as the "Wild Child", USA legend Jac Haudenschild.
*Speedcafe will bring you all of the Classic news across the Australia Day weekend.