Max Chilton to aid Carlin's IndyCar assault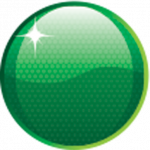 Former Marussia F1 driver Max Chilton will help top British outfit Carlin with its IndyCar plans.
Chilton will assist with Carlin's 2015 Indy Lights campaign as well as taking charge of an IndyCar test schedule ahead of a likely entry into the series in 2016.
The British driver has for the previous two seasons been part of the embattled Marussia line-up in F1.
Chilton's links with Carlin saw him in the GP2 Series and the British F3 Championship.
He will work alongside already confirmed driver Ed Jones as Carlin takes its ambitious plans to North America.
"I'm very excited to be assisting Carlin in the USA," Chilton said.
"While I'm still considering my options for 2015, the IndyCar package presents an interesting challenge and by assisting with the development of the Indy Lights team I'm keeping my options open for an IndyCar programme in 2016 based on a strong foundation of knowledge and experience.
"Hopefully I can also help the guys at Carlin get as much as possible out of their first season in the USA."
Team owner Trevor Carlin said Chilton's involvement will be crucial in establishing the Indy program.
"We are very excited to embark on a long term programme in America and to have Max involved in that from the very start will make us a strong package," he said.
"This season is very much about finding our feet as a team in the USA and Max's experience will be invaluable to that.
"For Max we see 2015 very much as a chance to prepare him for a successful potential debut in IndyCar in 2016 and it made sense to help each other in those preparations."