Huge field set for Grand Annual Sprintcar Classic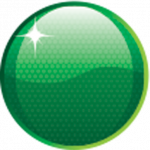 A bumper 107 strong car field is set for tonight's opening to Australia's biggest speedway event, the 43rd Grand Annual Sprintcar Classic at Warrnambool's Premier Speedway.
A dozen Americans headline the field, which for the second straight year has topped 100 entries – again beating the numbers who contest the prestigious Knoxville Nationals.
With the sheer amount of entrants, picking a winner is a tough task for the $30,000 winners prize on Sunday night.
"There's 25 to 30 guys who legitimately have claims of winning this weekend," veteran speedway reporter Greg Best from The Warrnambool Standard told Speedcafe.
"Considering only 24 can make the Classic final, it's going to be some weekend."
The USA contingent is spearheaded by defending champion Tim Kaeding, plus former two time winner Jac Haudenschild – who won the Classic at his only attempts in 1981 and 1982.
He has returned this year after a 30 year absence, and has brought with him his son Sheldon who will also contest the event.
Brad Sweet, Randy Hannagan, Darryn Pittman, Kyle Hurst and Terry McCarl will be gunning to become the tenth American driver to win the iconic Warrnambool event.
Australia's best hopes are headed by former Classic winners including Steven Lines, Kerry Madsen, Brooke Tatnell, Garry Brazier, Max Dumesny, Ian Loudoun and in form Trevor Green after his big win last weekend in the Scott Darley Challenge in Sydney.
Added to that mix are Aussie hopes aiming for their first Classic including Robbie Farr, Ian Madsen, James McFadden, current national champion David Murcott, Bathurst 1000 champion Paul Morris and leading local hope Jamie Veal, who is having his breakout season.
"I probably want to win it more than anyone else," Veal said ahead of night one action.
The 26-year-old has reverted to the car he used to dominate the opening event of the season at Premier Speedway.
For the second year the Classic will be decided over three nights – with the field to be split in half for tonight and tomorrow's qualifying ahead of Sunday's finale.
Speedcafe.com will bring you all of the news from the Classic across the weekend.