Gordon calls time on full-time NASCAR career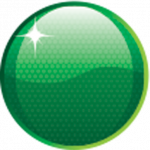 The four-time champion Jeff Gordon has signalled his intention to make the upcoming Sprint Cup Series his last full-time in NASCAR.
About to compete in his 23rd Sprint Cup schedule, Gordon told the #24 Hendrick Motorsports team of his decision but stopped short of putting a complete full stop on his career.
"As a race car driver, much of what I've done throughout my life has been based on following my instincts and trying to make good decisions," Gordon said in a team release.
"I thought long and hard about my future this past year and during the offseason, and I've decided 2015 will be the last time I compete for a championship.
"I won't use the 'R-word' because I plan to stay extremely busy in the years ahead, and there's always the possibility I'll compete in selected events, although I currently have no plans to do that.
"I don't foresee a day when I'll ever step away from racing. I'm a fan of all forms of motor sports, but particularly NASCAR.
"We have a tremendous product, and I'm passionate about the business and its future success. As an equity owner in Hendrick Motorsports, I'm a partner with Rick (Hendrick) and will remain heavily involved with the company for many years to come.
"It means so much to have the chance to continue working with the owner who took a chance on me and the incredible team that's stood behind me every step of the way.
"Racing has provided a tremendous amount of opportunity that's been extraordinarily rewarding and fulfilling in my life.
The 43-year-old Gordon has accumulated 92 race wins and 77 pole positions, all for longtime car owner Rick Hendrick.
He is third in all-time victories behind only NASCAR Hall of Fame drivers Richard Petty (200) and David Pearson (105).
The 2015 Sprint Cup kicks off with with he Daytona 500 on February 22 following the Sprint Unlimited and Daytona 500 qualifying on February 14 and 15.
Jeff Gordon stats sheet
BIRTHDATE: Aug. 4, 1971
BIRTHPLACE: Vallejo, California
HOMETOWN: Pittsboro, Indiana
FAMILY: Wife Ingrid Vandebosch; daughter Ella Sofia (7); son Leo Benjamin (4)
*Four-time NASCAR Cup Series champion (1995, 1997, 1998, 2001)
*92 career Cup victories; third on the all-time list
*77 career Cup pole positions; third on the all-time list
*Three-time Daytona 500 winner (1997, 1999, 2005)
*Five-time Brickyard 400 winner (1994, 1998, 2001, 2004, 2014)
*Three-time champion of the NASCAR Sprint All-Star Race (1995, 1997, 2001)
*NASCAR record nine road course victories
*NASCAR record 12 restrictor plate victories
*1997 Winston Million winner and four-time Winston No Bull 5 winner
*Seven-time winner at Darlington Raceway