Anthony Martin signs for USF2000 tilt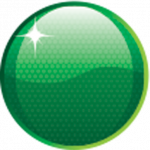 John Cummiskey Racing has signed Australian driver Anthony Martin for the 2015 Cooper Tires USF2000 Championship Powered by Mazda season.
Martin will compete in his first season of U.S. competition aboard the team's #33 Mazda powered entry.
The 19-year-old was the 2013 Western Australia Formula Ford Champion and Rookie of the Year and 2014 championship runner-up.
"I am very happy to announce that I have signed to race with John Cummiskey Racing for 2015 in the Cooper Tires USF2000 Championship Powered by Mazda," Martin said.
"Burgess Laser Aligning have come on board as my major sponsor and I would like to thank Trish and Paul Burgess for giving me this wonderful opportunity."
"We are very excited to have Anthony join JCR for the 2015 season," said John Cummiskey, owner of JCR.
"Anthony did a great job and worked really well with our engineer, Louis D'Agostino, when he tested with us at New Orleans (NOLA) in December and will be a great addition to the team and series.
"I want to thank Mark Larkham from the Australian Motor Sport Academy for helping put us together. We are really looking forward to the pre-season testing and races during the Cooper Tires Winterfest in February."
USF2000 is the first official step on the Mazda Road to Indy – an unparalleled ladder system which offers scholarships to drivers at every level to assist in progression from the grassroots of the sport through USF2000, the Pro Mazda Championship Presented by Cooper Tires and Indy Lights Presented by Cooper Tires to the Verizon IndyCar Series.
"We are excited to see the first driver announcement from John and to welcome Anthony to the series," said Dan Andersen, Owner and CEO of Andersen Promotions.
"John's experience will be a valuable asset as Anthony prepares to launch his U.S. racing career."