Robbie Farr drinks from the President's Cup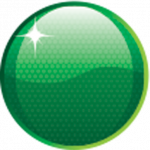 Robbie Farr has bounced back to form in the biggest week of Australian Sprintcar racing, taking his Eastcoast Pipelines machine to the President's Cup victory lane at Avalon Raceway in Victoria.
The Perth-based Sydney-sider hasn't tasted the victory champagne for some time, but has hit the front at the right time – with the King's Challenge at Mount Gambier tonight and then the Grand Annual Sprintcar Classic at Warrnambool over three nights from Friday.
Australian Champion, David Murcott was the early leader from pole position before Farr rounded him after the 10-lap marker.
The pair traded blows before Farr was able to clear away – the pair of Avalon specialists well in front of the pack.
Former World of Outlaws and World Series Sprintcars Champion, Daryn Pittman was third with Krikke Motorsport's Brooke Tatnell fourth and Daniel Pestka rounding out the top five.
Jamie Veal performed one of the comebacks of the night, climbing to ninth in the feature after coming through the C and B-Main last chance qualifiers.
It was Farr's fourth President's Cup.