Lamborghini launches Huracan GT3 contender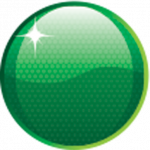 Lamborghini has taken the wraps off its first in-house developed GT3 contender, the Huracan.
The Italian marque unveiled the car in Bologna ahead of its debut in the Blancpain Endurance Series this year.
While previous Lamborghini GT3 entries have been prepared by German outfit Reiter Engineering, the manufacturer has taken control of its racing efforts with the new car.
Dallara Engineering and Lamborghini's Volkswagen Group stablemate Audi were both involved in the project, with the former responsible for aerodynamic improvements over the outgoing Gallardo.
The 5.2 litre V10 carries over from the Gallardo, with final power and weight to be determined by the FIA's Balance of Performance.
Reiter has also released a final update to its Gallardo GT3 ahead of the season, dubbed the Extenso.
Several rivals are meanwhile expected to unleash new GT3 machinery this season including Audi, which is preparing the biggest upgrade yet of its successful R8.
Elsewhere, McLaren has already debuted its 2015-homologation 650S in last December's Gulf 12 Hours.
Three of the McLarens are set for this year's Australian GT Championship, which is open to current-spec GT3 cars for the first time.
A Callaway-developed GT3 version of the Corvette C7 is also expected to race in Europe this year but has yet to break cover.
Corvette's General Motors stablemate Cadillac has already confirmed a GT3 homologation for its ATS.V.R, but is not expected to be seen outside of the United States.
Additionally, Toyota's luxury arm Lexus has been showing off its RCF GT3 over the last 12 months and is set to compete in both Europe and the United States.
Next year will also see new models, with Mercedes set to debut its SLS replacement, the GT, and BMW rolling out its M6, which will take over from the Z4.