Force India uncovers 2015 livery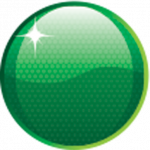 Force India has uncovered a striking new livery for the 2015 Formula 1 season.
The Silverstone-based squad revealed its new black, silver and orange colour scheme at a promotional event in Mexico City attended by drivers Sergio Perez and Nico Hulkenberg.
While the team's VJM08 will not make its debut until the second pre-season test at Barcelona, the car on display did feature a 2015 specification nose, which is noticeably wider then the design unveiled by Williams just hours earlier.
The team also revealed key details of its 2015 spec car which will include revised rear suspension, modified sidepods and new cooling intakes.
Force India boss Vijay Mallya remains hopeful the VJM08 can surpass the achievements of the 2014 model having been able to make use of the former Toyota F1 team's windtunnel in Cologne.
"The 2015 car is a refinement of what we learned in 2014," said Mallya
"Another major step forward is the technology change, in that we are now using a 60 per cent windtunnel in Cologne, Germany which is a far bigger step than we have ever taken before.
"Traditionally we have been in Brackley, England, where we used to develop our car with a 50 per cent model and an outdated windtunnel.
"With this new and important tool available to use, we hope the 2015 challenger will really prove its worth in competing with the big boys of F1 when we start the European season.
"We are lucky to have two exceptional drivers who will hopefully steer the Sahara Force India challenger to the front of the grid, and hopefully a few podiums during the current year."