Bathurst 12 Hour driver line-ups released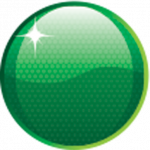 The full list of entries and drivers for the Bathurst 12 Hour is almost complete, with organisers releasing a detailed list of the class runners.
A total of 54 entries are currently listed, with the Mercedes-Benz SLS AMG GT3s of German team HTP Motorsport and Americans Rotek Racing both recent withdrawals.
HTP is now expected to form part of Bentley's two-car factory effort, while Rotek has taken over a Class B Porsche entry for team owner Rob Holland and Australians Tim Macrow and Peter Rullo.
Race organisers are yet to release a full Class A driver list while it waits on final announcements from Bentley, AF Corse, Clearwater and Motionsport.
Speedcafe.com has, however, compiled the 29-car Class A list from previous announcements.
List last updated January 29.
| | | | | | |
| --- | --- | --- | --- | --- | --- |
| Entrant | Driver 1 | Driver 2 | Driver 3 | Manufacturer | Model |
| Maranello Motorsport | Mika Salo | Tony D'Alberto | Ben Collins | Ferrari | F458 Italia GT3 2013 |
| Erebus Motorsport | Dean Canto | Jack Le Brocq | Richard Muscat | Mercedes-Benz | SLS AMG GT3 2013 |
| Erebus Motorsport | Simon Hodge | Nathan Morcom | Austin Cindric | Mercedes-Benz | SLS AMG GT3 2013 |
| AF Corse | Steven Wyatt | Michele Rugolo | TBA | Ferrari | F458 Italia GT3 2013 |
| AF Corse | Piergiuseppe Perazzini | Aaron Scott | Marco Cioci | Ferrari | F458 Italia GT3 2013 |
| M Motorsport | Craig Baird | Steven Richards | Justin McMillan | Lamborghini | Gallardo LP560-4 2012 |
| Dean Grant | Ash Samadi | Max Twigg | Dean Grant | Mercedes-Benz | SLS AMG GT3 2013 |
| Marc Cini | Mark Eddy | Christopher Mies | Marc Cini | Audi | R8-LMS Ultra 2012 |
| Andrew MacPherson | Andrew MacPherson | Matt Campbell | Brad Shiels | Porsche | 911 GT3R 2013 |
| NISMO Athlete Global Team | Alex Buncombe | Katsumasa Chiyo | Wolfgang Reip | Nissan | GT-R NISMO GT3 2014 |
| VIP Holdings | Kevin Estre | Tony Quinn | Klark Quinn | McLaren | MP4-12C 2013 |
| Lago Racing | David Russell | Steve Owen | Roger Lago | Lamborghini | Gallardo |
| Melbourne Performance Centre | Oliver Gavin | Nathan Antunes | Rod Salmon | Audi | R8-LMS Ultra 2014 |
| Steve McLaughlan | Warren Luff | Greg Crick | Alessandro Latif | Audi | R8-LMS Ultra 2014 |
| Trofeo Motorsport | Ivan Capelli | Ryan Millier | Jim Manolios | Ferrari | F458 Italia GT3 2012 |
| Flying B Racing | David Brabham | John Bowe | Peter Edwards | Bentley | Continental GT3 2014 |
| Vicious Rumour Racing | Andrea Montermini | Tony DeFelice | Renato Loberto | Ferrari | F458 Italia GT3 2012 |
| Clearwater Racing | Toni Vilander | Matt Griffin | Mok Weng Sun | Ferrari | F458 Italia GT3 2013 |
| Fitzgerald Racing / Evolve Technik | Peter Fitzgerald | Matt Halliday | Michael Almond | Audi | R8-LMS Ultra 2014 |
| Trass Family Motorsport | Jono Lester | John McIntyre | Graeme Smyth | Ferrari | F458 Italia GT3 2013 |
| Bentley M-Sport | Guy Smith | Steven Kane | Matt Bell | Bentley | Continental GT3 2014 |
| Bentley M-Sport | Andy Soucek | Maximilian Buhk | Harold Primat | Bentley | Continental GT3 2014 |
| Craft Bamboo | Stefan Mucke | Alex MacDowall | Darryl O'Young | Aston Martin | Vantage GT3 2013 |
| Craft Bamboo | Jonathan Venter | Jean-Marc Merlin | Frank Yu | Aston Martin | Vantage GT3 2013 |
| Phoenix Racing | Stephane Ortelli | Christopher Haase | Felix Baumgartner | Audi | R8-LMS Ultra 2014 |
| Phoenix Racing | Laurens Vanthoor | Markus Winkelhock | Marco Mapelli | Audi | R8-LMS Ultra 2014 |
| Motionsport | Gordon Shedden | Pete Storey | Ben Gower | Aston Martin | Vantage GT3 2013 |
| Competition Motorsports | Patrick Long | Chris Pither | David Calvert-Jones | Porsche | 911 GT3R 2013 |
| Steve McLaughlan | James Winslow | Dean Koutsoumidis | Steve McLaughlan | Audi | R8-LMS Ultra 2014 |
Class B – GT 3 (Cup Cars)
No
Sponsor
Driver 1
Driver 2
Driver 3
Driver 4
Manufacturer
Model
4
Grove Group – TBA
Stephen Grove
Ben Barker
Luke Youlden
Porsche
997 GT3 Cup (MY 11)
6
SAFE-T-STOP
Richard Gartner
Michael Hector
Garth Duffy
Aaron Zerefos
Porsche
997 GT3 Cup (MY 07)
14
Peter Conroy Motorsport
Peter Conroy
 Tony Bates
Grant Denyer
Porsche
997 GT3 Cup (MY 11)
21
Motorsport Services
Sam Fillmore
Danny Stutterd
Ross Lilley
Porsche
997 GT3 Cup (MY 12)
38
Pelorus / Wall Racing
Paul Tressider
Daniel

Bilski

Matt Kingsley
Porsche
Cup S
47
Supabarn Supermarkets
James Koundouris
Theo Koundouris
Marcus Marshall
Sam Power
Porsche
Cup S
50
Team LHI
Nick Cresswell
Terry Knight
John Goodacre
Jeff Bobik
Porsche
997 GT3 Cup (MY 09)
64
Rotek Racing
Tim Macrow
Peter Rullo
Robb Holland
Porsche
997 GT3 Cup (MY 10)
66
GT3 Endurance / Mobil 1
Scott O'Donnell
Hayden Knighton
Michael Lyons
Porsche
997 GT3 Cup (MY 10)
68
AC Motorsport Endurance Racing & Coaching
Angus Chapel
Mark Whyman
Terry Nightingale
Porsche
997 GT3 Cup (MY 10)
69
GT3 Endurance / Mobil 1
Lindsay O'Donnell
Phil Mauger
Frank Lyons
Porsche
997 GT3 Cup (MY 08)
Class C – GT 4
No
Sponsor
Driver 1
Driver 2
Driver 3
Driver 4
Manufacturer
Model
54
Donut King
Tony Alford
Mark O'Connor
Peter Leemhuis
Lotus
Exige V6 Cup R
73
Traffid
Tony Martin
Michael Hovey
Grant Bromley
Robert Hackwood
Ginetta
G50 GT4
76
Aston Martin Saint Gallen
Andreas Baenziger
Florian Kamelger
Chris Porritt
Aston Martin
Vantage GT4
Class D – Invitational (Production)
No
Sponsor
Driver 1
Driver 2
Driver 3
Driver 4
Manufacturer
Model
18
Sherrin Rentals
Michael Sherrin
Grant Sherrin
Iain Sherrin
BMW
135i
23
Bruce Lynton BMW
Beric Lynton
John Modystach
Robert Thomson
BMW
M Coupe (1 Series)
28
GWS Personnel
Ric Shaw
Jake Williams
Matt Chahda
Steve Devjak
BMW
335i
42
Hallmark Homes
Anthony Gilbertson
Jason Clements
Karl Begg
BMW
E46 M3 GTR
55
Kintyre Racing
Glyn Crimp
Stuart Kostera
Matthew Cherry
Audi
TTRS 2011
65
Richard Bendell
Jamie Augustine
Ben Schoots
Ray Hislop
Daytona
Coupe
Class I – Invitational (Non Production)
No
Sponsor
Driver 1
Driver 2
Driver 3
Driver 4
Manufacturer
Model
41
Stawell Cartace
Bruce Henley
Mark King
Jason Walsh
Ian Cowley
Mazda
RX8
43
Stawell Cartace
Michael Robinson
Phil Crompton
Shane Woodman
Shane Bradford
Mazda
RX8
91
MARC Cars Australia
Kieth Kassulke
Jake Camalleri
Ivo Breukers
MARC
Focus GTC
92
MARC Cars Australia
Michael Benton
Hadrian Morrall
Ryan McLeod
MARC
Focus GTC
93
MARC Cars Australia
Garry Jacobson
Andrew Miedecke
Adam Gowans
MARC
Focus GTC