Williams reveals images of 2015 challenger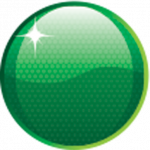 Williams has released the first images of its 2015 Formula 1 challenger.
The FW37 features an all-new shorter sloped nose design in accordance with the 2015 sporting regulations.
Following on from last year, the car will once again sport the striking Martini livery with the FW37 powered by the all conquering Mercedes V6 engine.
After enjoying a resurgence in 2014, with the team recording nine podium finishes to claim third in the constructors' championship, technical director Pat Symonds is confident the squad can continue their upward rise this season.
Brazilian Felipe Massa and Valtteri Bottas will remain at the Grove squad after agreeing new deals in September last year.
"The more rule stability there is, the closer the field gets," said Symonds.
"I hope as a team we are more capable of maintaining the forward momentum to catch Mercedes, than the teams behind us are of catching us.
"It's not just about stable regulations but also about the team and every individual that works here moving forward and improving."
The Williams FW37 is expected to make its track debut at the opening pre-season test at Spain's Jerez circuit, which begins on February 1.