Karting champ Sera sidelined by soccer injury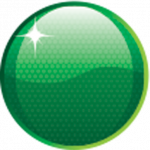 Karting star David Sera has withdrawn from Australia's CIK-FIA Winter Cup squad, electing to undergo surgery on a wrist injury.
The 17-time Australian karting champion injured his right wrist while playing indoor soccer last July.
Reporting discomfort during the later stages of last season, Sera has spent the last six weeks sporting a cast and had hoped to return for the Italian event.
With further examination revealing that the injury is yet to fully heal, Sera is now set to undergo surgery this week, which will be followed by a lay-off of up to three months.
"I'm gutted, I was so excited about representing Australia and getting back to Europe to take on the best in the world in the green and gold," said Sera.
"The opportunity to drive under the Team Australia banner in the Ricciardo Karts team was set to be an amazing experience and I wish the other guys who are going all the best.
"My focus now is going to be to make sure I'm fully fit for the opening round of the Australian Kart Championship on my home track at Todd Road in early April."
Australian KF2 Champion Troy Loeskow and 2013 KF2 and KF3 Champions Matthew Waters and Liam McLellan will represent Team Australia at the February 20-22 Winter Cup.