F3 front-runner to spearhead BRM F4 campaign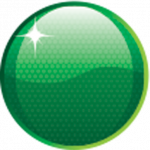 Former Australian Formula 3 race winner Chris Anthony will move to Team BRM's Formula 4 squad for the category's inaugural season.
The 19-year-old Anthony, who finished third in last year's F3 standings aboard with BRM, steps into F4 after failing to raise the budget for a full-time overseas tilt.
Anthony will be joined in BRM's squad by 15-year-old karting graduate Zane Goddard and is expected to be one of the category's front-runners.
"If I was going to continue racing in Australia this year, the only place I would have done it is with Team BRM," said Anthony, noting the South Australian squad's winning pedigree.
"A lot of effort was put in to decide which step to take next and I decided to put going overseas on hold for a year to give us more opportunity and time to raise the budget required.
"Rather than doing a few races in European Formula 3 or Renault 2.0, it made sense to do a full season in Australia.
"Formula 4 made sense because of the opportunities in place should you win the championship and because it's all about the driver.
"The cars are the same, you can't change much and the driver is the deciding factor. I'm excited for the new challenge and getting into the car.
"It could be seen as a step back, but looking at my end goal I don't think it is."
Goddard finished second in last year's Rotax Nationals before representing Australia in the Rotax World Finals in Spain.
"I am already working hard on fitness and doing everything I can to make the adjustment to cars," he said.
"I can't wait to get in the car for the first time and do some testing and really experience it."
The inaugural Australian F4 Championship will kick-off with the V8 Supercars Championship at the Castrol Townsville 400 on July 10-12.