Chassis switch for Lowndes after crashes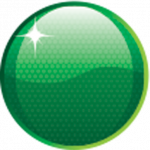 Craig Lowndes will revert to his original Next Generation V8 Supercars chassis for the start of the season following two heavy crashes with his new car last year.
The 40-year-old debuted a fresh chassis at September's Sandown 500, which subsequently suffered heavy hits during practice at Bathurst and in qualifying at the Sydney Olympic Park season finale.
The side-on crash on Saturday in Sydney severely hampered Lowndes' weekend, leaving both car and driver badly bruised.
While Dutton says that Lowndes' body has fully recovered over the off-season, the chassis will sit on the sidelines for the time being.
"Craig's going back to his old chassis," Dutton confirmed on the Red Bull wesbite.
"It (the new chassis) did get bashed around a little bit at Homebush and Bathurst, so that car is currently being put back to pristine condition.
"The car that he was racing since the beginning of 2013, there wasn't ever anything wrong with it, so we're pulling that one out because it's in A1 condition ready to go, so we can spend more time giving it a really good birthday.
"We've decided to go down that route and Craig's more than happy with it because he has had success in that previous chassis.
"Car 1 is staying with the same chassis. It's a proven winner, it just needs a birthday as well, which is happening."
As previously reported, Lowndes will have a new race engineer for the 2015 campaign, with his partner of eight seasons, Jeromy Moore, set to head overseas.
The team has recruited Mark Winterbottom's former race engineer, Grant McPherson, but insists it has not yet determined whether the ex-Ford Performance Racing man will engineer a car.
"We're still deciding the exact structure of who's replacing him (Jeromy), but either way Craig's getting a new race engineer, so that is a massive deal," said Dutton.
"Jeromy, not only as a race engineer, but designing over the years and as chief designer, has played a massive part in the team's growth and success, so there will be a void that we need to fill.
"I'm hoping it'll be a credit to him and the rest of the team how well we've all worked in unison and shared the knowledge so that the void isn't nearly as big as it could be because we don't keep secrets here.
"Within the team, it's open book – we work together, we collaborate, so therefore our roles and knowledge base overlap enough that it should be much easier to transition."
Jamie Whincup will continue to work with David Cauchi, who last year stepped into the role formerly held by Dutton.