Paul Radisich to lead Super Black team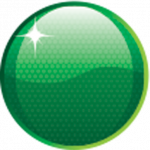 Former Kiwi star Paul Radisich will take up the position as team principal with the Super Black Racing team.
Owned by Tony Lentino, Super Black will run out of the Prodrive Racing Australia stable in Melbourne when it makes its full championship debut this season.
Radisich, who has previously maintained a low profile role with the establishment of the team first seen as a wildcard at Bathurst last year, told Speedcafe.com he was looking forward to rekindling his involvement in V8 Supercars.
"I've always been involved in the background with Super Black and I'm really looking forward to getting back into the fold," Radisich said.
The team will run a Falcon for Andre Heimgartner who has gathered solid experience in the Dunlop Series and the New Zealand SuperTourers.
Lentino said Radisich will be instrumental in Super Black gaining traction as it embarks on its initial season in the main game.
"Paul has been involved with Super Black Racing from the start and has already been a major help to us, so to officially have him involved this season is great," Lentino said.
"So now that we've got Prodrive Racing (PRA) and Paul [Radisich] both behind us, we're sure we have the right formula to give this thing a good go."
Radisich, who famously won the World Cup in touring cars in 1993 and 1994, was a founding driver for Roland Dane's Triple Eight squad when it arrived in 2003 after a stint with DJR before moving to Team Kiwi and a co-driver role at Walkinshaw Racing.
"Having been a young driver trying to make it on the international scene in the past, I know very well how the Super Black programme will inspire a whole new generation of New Zealand drivers and as principal of this team, I know my V8 experience can and will be put to the best use," Radisich said.
"I feel fiercely patriotic about our entry and am excited we've got some terrific foundations and motivations underpinning this campaign. Like the rest of the crew, I'm chomping at the bit to get on the grid in Adelaide."