Nissan trio returns for Bathurst 12H 'revenge'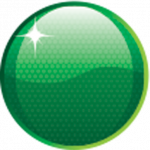 Nissan's international trio Alex Buncombe, Katsumasa Chiyo and Wolfgang Reip will return to the factory's Bathurst 12 Hour effort this year, looking to avenge 'unfinished business'.
The line-up, which is unchanged from 2014 apart from the much publicised absence of V8 Supercars star Rick Kelly, hopes to avenge last year's dramatic exit from the race.
The Nismo-run GT-R was crashed out in the third hour when Chiyo struck the spun Clearwater Ferrari at McPhillamy Park.
The 28-year-old Chiyo returns to Bathurst will a full season of Blancpain Endurance Series racing under his belt, adding to previous experience in SuperGT and Formula 3 in his native Japan.
"I felt so sorry for the team," reflected Chiyo of last year's crash.
"That's why I'm really looking forward to racing again at Bathurst for the revenge.
"Unlike last year, I feel very confident because this isn't my first time and I've learned a lot from last year.
"This event has many accidents during the race every year, so I think it is one of the most difficult races.
"We definitely must drive carefully all the time, because we can't know what will happen until the last second and we must be careful about kangaroos as well."
Buncombe's return will mark his third race at Bathurst in 12 months, having also competed with the Australian Nissan Motorsport V8 Supercars operation at last year's Supercheap Auto Bathurst 1000.
The 33-year-old Briton led the Nismo 12 Hour effort last year and says he's be even stronger thanks to the circuit experience.
"I feel we have some unfinished business there as we never got to show the full potential of the Nissan GT-R NISMO GT3 in 2014," he said.
"My V8 Supercar experience from last year will put me in a better position this time so I can't wait to get back behind the wheel, especially as the flowing corners and long straights at Mount Panorama are just what the GT-R loves.
"We showed very well last year in the running we had so my expectations are high – I would love to
walk away with a podium."
Belgian Reip, who also has his eyes on the podium, spent much of last year's event marvelling at the circuit.
"Mount Panorama is one of the most magnificent tracks I have seen," said the exponent of Nissan's GT Academy.
"It's very difficult mentally. I would say it is as hard as the Nordschleife. I have raced on both and I would say that although Bathurst is shorter it is just as challenging.
"Racing at Bathurst as a European is a great feeling because not that many drivers get an opportunity like this during their career."
The Bathurst 12 Hour will take place over the February 6-8 weekend, with the full race to be broadcast live in Australia on Network Seven.