Investor offers Marussia hope of 2015 return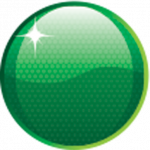 Marussia's hopes of returning to the Formula 1 grid have been boosted by the emergence of a potential new investor.
The backmarker team missed the final three races of last season after being plunged into administration.
The team, which ceased trading in November, was forced to make its 200 staff redundant and close its factory doors.
However, Marussia remains hopeful of a return to racing following the news that this Wednesday's auction to sell off its key assets has been cancelled by administrators following the arrival of a potential new buyer.
Team boss John Booth has confirmed to the BBC that the squad is involved in positive discussions with an investor admitting there was a "pretty high" chance of a rescue package.
"Postponing the auction gives us a bit more time to explore it," Booth said.
If a deal is reached to save the team, Marussia will have to revert to their 2014 model which will require approval from the FIA and rival teams.
The MR03 would currently be deemed illegal due to the change in the nose regulations for the 2015 campaign.
The extent of Marussia's debts came to light last month when administrators revealed a figure of £31 Million ($57 Million AUD), with £16.6 Million ($30.6 Million AUD) owed to engine supplier Ferrari.
The team could be set to recover £35 Million if they return to the grid the season having finished ninth in the constructors' championship last year.
Fellow backmarkers Caterham has not ruled out a return to the grid this year either with administrators still searching for a new buyer after going into administration last year.
The team briefly returned to the grid for the season finale at Abu Dhabi but are yet to confirm any plans to compete in 2015 or attend pre-season testing.