Craft Bamboo unveils Bathurst 12 Hour line up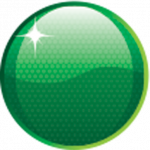 Stefan Mucke, Alex MacDowall and Darryl O'Young have been confirmed for Craft Bamboo Racing's lead Aston Martin entry for the Liqui Moly Bathurst 12 Hour.
The experienced trio have accrued plenty of experience behind the wheel of the Aston Martin Vantage GT3 having driven for the works Aston Martin squad in the FIA World Endurance Championship last year.
Sportscar ace Mucke and former British and World touring car driver MacDowall are yet to experience the iconic 6.2km Mount Panorama circuit, while their team-mate O'Young won the Bathurst 12 Hour in 2011 and 2012.
"It is amazing to see the growth of this event," said O'Young.
"With 30 GT3's on the grid this year, the event has taken a major step forward.
"I expect an extremely challenging race because there are several strong teams and cars, so we will have to focus on having a clean race. The target is to be on the lead lap at the final hour to challenge for the race win."
The team will field its other Vantage GT3 entry in the Gentlemen's Trophy class with Australian GT Asia driver Jonathan Venter, Jean-Marc Merlin and Frank Yu at the wheel.
"I'm really excited to race with Craft-Bamboo Racing in the 12 Hour," said Venter.
"Its a great opportunity to gain experience and continue the learning from my GT Asia races with CBR last season.
"The Aston is very strong and being on Michelin tires is the perfect package for us here in Bathurst.
"With each race my confidence is growing, so I'm keen to put what I've learned to the test and help the team go for the class win at my home race."