Australian GP start time moved forward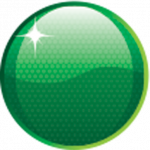 The Australian Grand Prix is among five races to have its start time brought forward by an hour following a move from Formula 1 management.
The alteration to the start times comes after an investigation into Jules Bianchi's horrific crash at last year's Japanese Grand Prix recommended daytime races should not be held where there is a risk of fading light.
As a result, the Australian Grand Prix start time has been moved forward to 4pm local time instead of the 5pm slot, which was originally agreed to aid television audiences in Europe.
In a similar manner the Malaysian GP will move to a 3pm local time start with the Chinese GP due to start at 2pm.
The Japanese and Russian grands prix will also now begin at 2pm local time.
The 2015 Formula 1 season will begin with the Australian Grand Prix at Melbourne's Albert Park from March 12-15.