Schwerkolt confirms Walkinshaw Racing move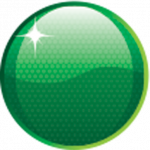 Charlie Schwerkolt has officially confirmed that his V8 Supercars entry will run out of the Walkinshaw Racing stable this season.
The deal ensures that Walkinshaw remains at four cars and follows Schwerkolt's early exit from a three-year deal at Prodrive Racing Australia.
Schwerkolt had been strongly linked to the vacancy since December, when James Rosenberg elected against entering his #222 Racing Entitlements Contract for the new season.
Speedcafe.com understands that Schwerkolt officially concluded the deal in Melbourne last week.
Lee Holdsworth will drive the #18 Walkinshaw Holden, for which a primary sponsor is yet to be announced.
Schwerkolt has confirmed to Speedcafe.com that his contracts with Walkinshaw and Holdsworth are for two years.
The move ensures Schwerkolt will reconnect with Walkinshaw managing director Adrian Burgess, with which he enjoyed championship success while at Dick Johnson Racing in 2010.
"The times working with Adrian were some of the best in my career as a team owner, and I would like to rekindle that level of success once again," said Schwerkolt.
"I am joining a team that is heading in the right direction, making the changes necessary to ensure long-term success in the world's toughest touring car category.
"The announcement just last year of a multi-year extension to Holden's factory support of the team is also very encouraging.
"Being able to put Lee into a Walkinshaw Holden is a very exciting proposition," he added.
"I think we'll definitely be in the hunt for some great results in 2015 and beyond.
"We've got some great times ahead of us,"
With Holdsworth joining James Courtney, Garth Tander and Tim Slade in the Walkinshaw stable, Burgess says he's expecting wins from all four of his cars this year.
"Working with Charlie again will be fantastic, we've got a great team here at Walkinshaw and working with the right people is key," said Burgess.
"Nothing less than wins for all four cars will be deemed a success for us this year.
"We spent 2014 rebuilding, and have come a long way in a short period of time. Having Charlie join the team, with Lee coming onboard as a driver ensures that the future is bright."
Holdsworth, who was announced last August as continuing with Erebus Motorsport before signing to drive a Schwerkolt FPR Falcon in November, now says he's looking forward to returning to the wheel of a Holden.
"Walkinshaw Racing is the most successful team in the history of the sport, so to be a part of that history is pretty special," he said.
"This opportunity is a great one, and I can't wait to get behind the wheel in a few weeks at the SuperTest."
Holdsworth was last aboard the wheel of a Holden during his final season at Garry Rogers Motorsport in 2011.
He spent a single year in Ford equipment at Stone Brothers Racing in 2012 before the team morphed into customer Mercedes-AMG squad Erebus Motorsport the following season.