Ex-Volvo Australia MD joins V8 Supercars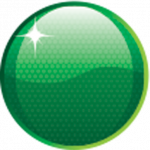 The architect of Volvo Car Australia's V8 Supercars program, Matt Braid, has joined the championship as its commercial director.
Braid departed Volvo last September after 11 years at the company, the last four of which came in the role of managing director.
Last year he led Volvo's entry into V8 Supercars, with the company spending a significant portion of its national marketing budget on a two-car program with Garry Rogers Motorsport.
Citing a desire to "explore new challenges" when leaving Volvo, Braid says he's excited to join the V8 Supercars business.
"I am absolutely delighted to join the team and such a dynamic sport," said Braid.
"I was able to see firsthand the impact V8 Supercars has on a brand and the enormous passion a substantial slice of the Australian population has for the sport.
"The fact that V8 Supercars is right there with the elite codes in this country in attendance and viewership is quite astonishing."
Added V8 Supercars CEO James Warburton: "In the past 18 months we have renewed every major sponsor and extended each of our Government agreements to at least the end of 2016.
"This year we commence the largest media deal in the sport's history with Foxtel, Fox Sports and Ten which brings with it more live television hours than ever in Australian motorsport history."