Trevor Green's Darley Double Up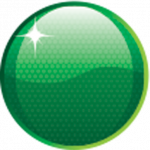 Adelaide racer Trevor Green has secured his second consecutive Scott Darley Challenge crown at Sydney's Valvoline Raceway after an emphatic performance in the 40-lap main event.
Lauded as one of the best weekends' racing in quite a time with a capacity crowd on hand, Green led for back part of the main event, but it was young southern New South Wales racer, Jackson Delamont that impressed everyone on hand.
The former karting star led for the early portion of the race before being hunted down by Green and then in the latter stages, Victorian gun, Jamie Veal. Regardless, third was Delamont's best finish in a Sprintcar Main Event.
In victory lane, Green paid tribute to car owner, Barry Lewis and lamented what has been a difficult month of money for the team.
"It's such an honour to win this race again," said Green. "It's great to get a good payday like this. We've had a shocking month. I can't thank Barry Lewis and all our guys for a huge effort. We've been chasing our tails for such a long time but tonight we really got going and I knew we had a fast car."
Night one sensation, Kerry Madsen took the #D19 Challenge – if he – as night one winner – started 19th (Scott Darley's racing number) and could win the event, he would not only win the $19,000 first placing, but a further $19,000 bonus. He couldn't get the American Racing Custom Wheels #29 going though on the tough track conditions – prepared in 40-plus degree temperatures – finishing 12th.
His brother Ian was one of the big talking points during the night, destroying his machine during the heat races. He rode the wheel of Jason Sides heading into turn three and had a huge crash. He was able to make it back into the C-Main in a car 'borrowed' from a fellow racer, however wasn't able to advance forward.
Behind pole-sitter and winner Green, Veal and Delamont was the Titan Garages #36 of American Danny Holtgraver, Brad Sweet, Steven Lines, front-row starter Brooke Tatnell, Andrew Wright, Kyle Hirst and the top 10 rounded out by Matt Craft.
All Sprintcar attention now turns to Avalon Raceway this Wednesday night for the President's Cup before the circus travels to Mount Gambier for the King's Challenge and then back to Warrnambool for the time-honoured Grand Annual Sprintcar Classic.