Price claims third as Coma, Al-Attiyah triumph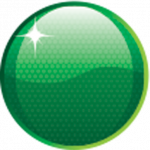 Australia's Toby Price has finished a highly impressive third on his debut in the demanding Dakar Rally.
The 27-year-old fromNew South Wales produced the ride of his career to date to come through the gruelling 9,000km rally, which sees more than 600 competitors tackle some of the world's harshest terrain.
Price completed the final 393km run from Rosario to Buenos Aires in third place just a minute and seven seconds behind stage winner Ivan Jakes.
Organisers were forced to shorten the final test due to heavy rain.
The Australian's effort was more than enough to claim a highly commendable third overall for the event, while Spain's Marc Coma comfortably secured his fifth Dakar Rally title from Portugal's Paulo Goncalves.
Having never contested the event before, Price admitted to being lost for words on the podium.
"Being here in third place is insane! I'm at a loss for words. When I decided to sign up three or four months ago, I was quite nervous, said Price.
"I didn't know what I was getting into. And now I'm on the finish line happy.
"Just getting to the finish line is a win for everybody but I somehow managed third overall and a spot on the podium with these two legends.
"I'm glad I could get this one for myself and Australia."
The experienced Coma had faced a real battle for his latest Dakar triumph with the KTM rider only taking the lead on Stage 8, when a mechanical drama struck his rival Joan Barreda.
Once in front the Spaniard made no mistakes to complete the remaining stages to secure a fifth victory by 16 minutes and 53 seconds.
"I'm delighted to be here. It's been a life's work with the entire team and the ideal bike," said Coma.
"Now, after so much effort, it's time to relax and have fun."
Australian riders Llewellyn Sullivan-Pavey and Simon Pavey finished in 62nd and 63rd positions respectively.
In the car class, Nasser Al-Attiyah completed his domination of this year's event to claim a second Dakar title.
The Qatari driver would have led the event from start to finish had he not received a two minute speeding penalty after winning the opening stage.
Despite the penalty, the WRC2 champion quickly overcame Mini team-mate Orlando Terranova on the next stage before going on to dominate the rally.
Al-Attiyah did suffer a hiccup on Stage 7 when he encountered a bout of altitude sickness but he never lost his grip on the lead.
A solid run through the final stage, won by Robby Gordon, helped him record the overall win by 35 minutes and 34 seconds from Giniel De Villiers, while Krzysztof Holowczyc was third.
"It's fantastic because we've dominated the race from the beginning and were able to control the rally throughout," said Al-Attiyah.
"I've got lots of people to thank for this. I came to the Dakar in top-notch form, both physically and mentally. Then, we managed to do our job day after day. It's fantastic. Now I want to win even more."
Australia's Peter Jerie finished 42nd while countrymen Geoff Olholm and Adrian Di Lallo suffered retirements.
Poland's Rafal Sonick won the Quad bike category while Airat Mardeev took the honours in the truck class.