Points still possible for V8s at 2015 AGP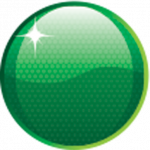 This year's V8 Supercars Championship could yet include Albert Park as a full points paying event, pending ongoing negotiations over future television rights.
Although the Australian Grand Prix is again listed as non-championship on the V8 Supercars calendar, a Fairfax report has revealed that a late change remains a possibility.
Expectations that the event would join the championship proper were raised by the new-for-2015 V8 Supercars television deal, which sees the category's free-to-air rights return to Formula 1 broadcaster Network Ten.
Elevation of this year's AGP V8 races to points status remains dependent, however, on a successful conclusion to negotiations over the Formula 1 rights for 2016 and beyond.
A joint bid from Ten and Fox Sports, which has been heavily tipped to succeed, is expected to see Ten co-operate with Fox Sports' wish to simulcast this year's Albert Park V8 races, which is a necessity for championship status.
"It's inching closer," Andrew Westacott, CEO of the Australian Grand Prix Corporation, told Fairfax of securing championship status.
"We have a good understanding of what needs to be achieved and just fine-tuning between ourselves, V8s and the V8 networks. It's all heading in the right direction."
Albert Park is scheduled to be V8 Supercars' second race meeting of the year, held two weeks after the Clipsal 500 Adelaide.
In a repeat of last year's format, four races of approximately 30 minutes each are set to take place over the March 12-15 weekend.