FIA allows Honda to develop F1 engine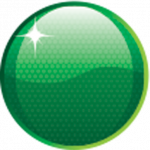 Honda will be allowed to develop its engine during the 2015 Formula 1 season following a rule change from the FIA.
The Japanese manufacturer contacted the sport's governing body after learning its rivals Mercedes, Renault and Ferrari would be permitted to develop their engines during the campaign, while a loophole in the rules would prevent Honda from doing so.
Instead McLaren's engine supplier could only develop its V6 power unit up until the homologation deadline of February 28, the same date given to manufacturers last year.
Citing the ruling was unfair, Honda's senior management met with the FIA last week which has prompted the FIA to amend the sporting regulations.
Under the new complex guidelines, Honda will now be able to introduce a specified amount of updates to its engine during the season, which will be determined by average amount of unused development tokens by its rivals at the start of the season.
The FIA has previously stated Mercedes, Ferrari and Renault can use 32 development tokens on their engines throughout the year.
"If the three 2014 manufacturers have eight, seven and five unused tokens respectively at the start of the season, then the new manufacturer will be allowed to use six during the season," said FIA Race Director Charlie Whiting in a document sent to teams and published by the BBC.