Bargwanna, Williams ace NZV8s at Ruapuna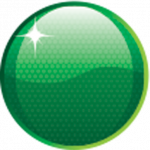 Auckland's Kevin Williams and Australia's Jason Bargwanna have managed clean sweeps with three race wins from three races in their respective NZV8 Touring Cars category at Ruapuna.
Bargwanna says he has a special affinity with the technical Mike Pero Motorsport Park circuit.
"Very excited, the boys did a fantastic job and the car was exceptional. I got the easy job all I have to do is hold the steering wheel," said Bargwanna.
"The weekend went mostly smoothly, we had a couple of technical issues and I got off to a bad start in race three but was able to cover it at turn one. Three wins and we set the fastest lap a couple of times."
The only blip for Bargwanna was a penalty for speeding at the rolling start of race one which originally handed the race win over to defending champion Nick Ross.
The decision was reversed however and after the reinstatement of his race win the Australian never looked back taking the lap record and overall win for the weekend along with a nice jump in the standings over the rest of the field.
Nick Ross from Cambridge placed second overall for the weekend followed by Australia's Scott Taylor.
Bargwanna now leads the NZV8 Touring Cars TLX category with 667 points over Nick Ross on 553 and third placed Lance Hughes on 456.
In the NZV8 Touring Cars TL Championship Williams proved once again he and the team have what it takes to claim the championship this season including driver ability, car performance and reliability.
"It definitely wasn't easy but was certainly worth coming down for. There was a lot of effort in making sure the car performed well each day and got us the result which we wanted," Williams said.
He has won the last six races making it seven wins in total so far this season after a win at Hampton Downs in the opening race there last November.
His closest rival Craig Baird was a non starter for race one this weekend which has allowed Williams to jump ahead by quite a margin with 659 to Baird's 520.
Hamilton's Steve Taylor sits in third place with 448 to Auckland driver Brad Lathrope close behind on 437 then followed by Winton's Nathan Pilcher with 386.
Newcomers to the championship this season Jamie Gaskin from Wellington and Invercargill's Liam McDonald shared the podium with second and third respectively.
The NZV8 Touring Cars will return to Teretonga Park this weekend to run on the card which features the second round of the Toyota Racing Series.